Securing Your Online Logins with Lastpass
In today's world managing all your logins can be a daunting task if you intend to utilize unique secure passwords for every site. It is imperative that you use a different secure password for every login you have. First off if one account is compromised any simultaneous logins will be unaffected. For example: when the LinkedIn breach occurred people who used same password for both LinkedIn and their email account  allows for the attacker to gain access to their email in addition to the LinkedIn profile after gaining access to email especially if its there main email the possibilities of exploitation are endless and could be disastrous.
This is where Lastpass comes in to save the day. Although there are alternatives I find Lastpass to be the best solution for most peoples use. Lastpass allows secure password management and generation as browser plugin and it works in almost every browser and works in any operating system you could desire. With Lastpass you save time and in essence money by utilizing it to auto fill forms securely and quickly upon checking out at ecommerce sites etc. The beauty of Lastpass is its simple but elegance you setup a master password that you use in conjunction with your email to login to your Lastpass account once logged in you can one click login to any saved sites auto fill forms and save or access secure notes such as license keys for software etc.
So let's setup a Lastpass account.
Basic account is free and premium acct is typically unneeded unless you have hundreds of logins as I have.
Go to LastPass Create Account and create your account or download the browser plugin from Lastpass site and install it and create your account through that.
Now go to your account and create a form fill profile with your info here you can    specify default username and all credit and debit cards etc bank acct routing numbers etc pretty much all your most important data all in one spot. Please Note: Lastpass utilizes industry grade encryption and can't read or recover your account in the event of a lockout so your info is safe.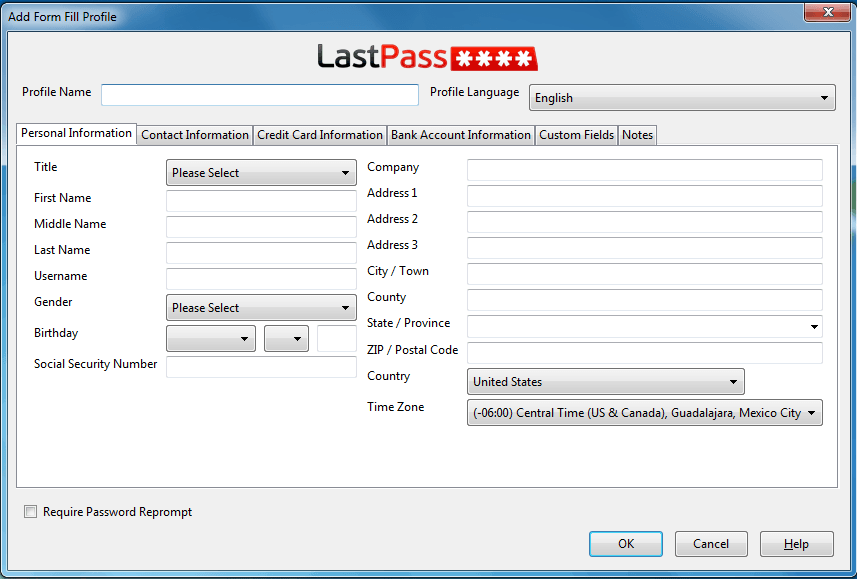 Now that you have your default form fill profile setup and such lets create/save your first login. If you have a webmail provider this will be perfect. If your already logged into the webmail provider go ahead and logout. Now login with your info after it logs in you should see a green bar up top that's asks if you would like to save the site login click yes and choose name if you want it specific and a category as you accrue logins you will probably want to ensure you categorize your logins by type so there easy to find and navigate too. Now that you saved your first login lets change the pass to something more secure and random.
On the site your logged into go to the account settings management page and choose the change password option it should ask for current password if you look up top you will see a fill current option go ahead and click it then you should see a generate button click that choose longest password site will accept with the advanced settings sub tab ensure you got it set to allow for characters and symbols and such.
Once you generate one that you desire click accept it should fill it right into the new password fields then click ok to change and it should change your password. Once page reloads you should see confirm password change up top click that and save it as new pass. Now you are all set. Repeat this for every login you have so each and every login has a unique secure random pass.
It takes time to do so just do a few a day till you got them all changed. Keep in mind this is mostly a one time thing and will save you future headaches and form filling which is a lifesaver when most everything we do is online saving time is saving you money so you can focus on those important things in life.
If you have any questions feel free to comment below or ask for help I'm happy to answer and assist.
Below is an example of how changing a password looks in Lastpass.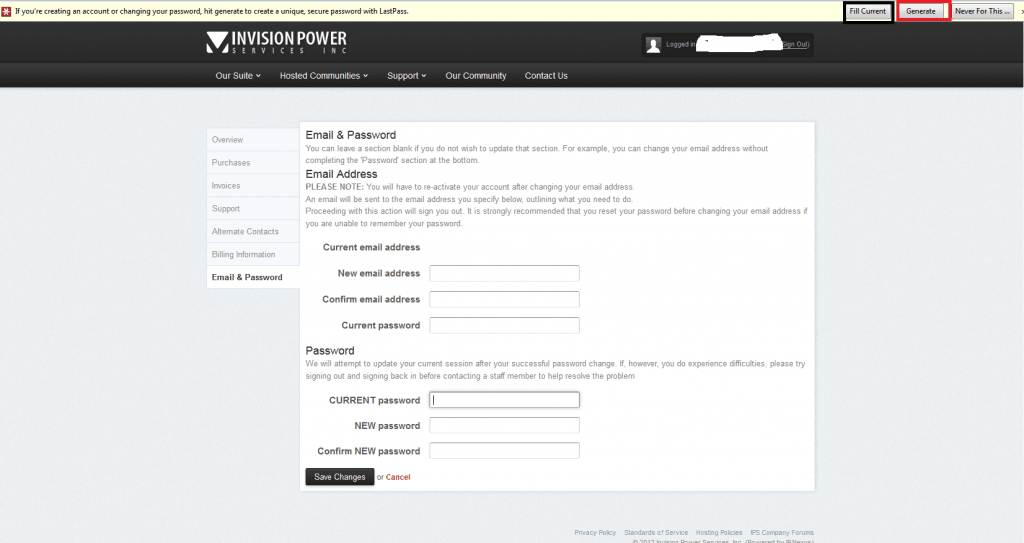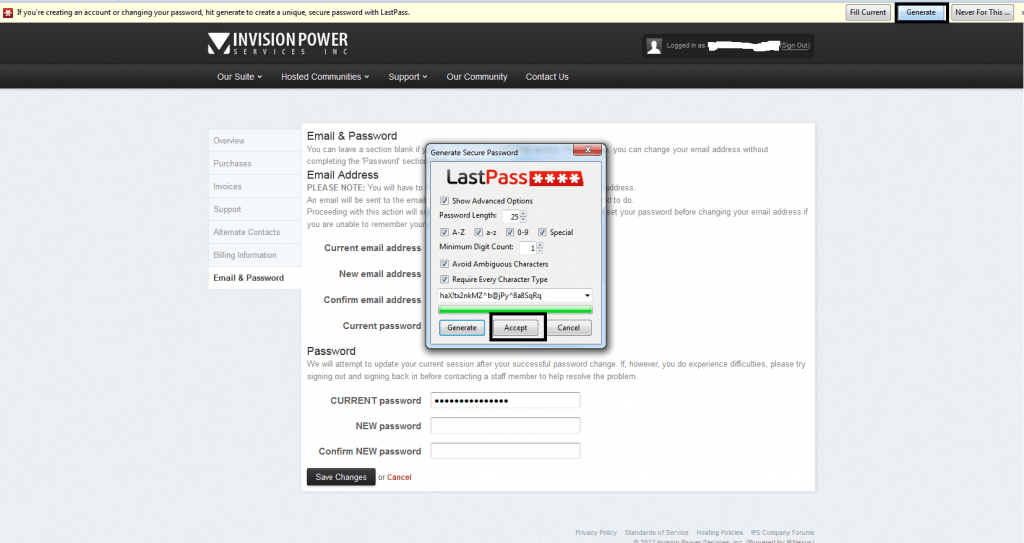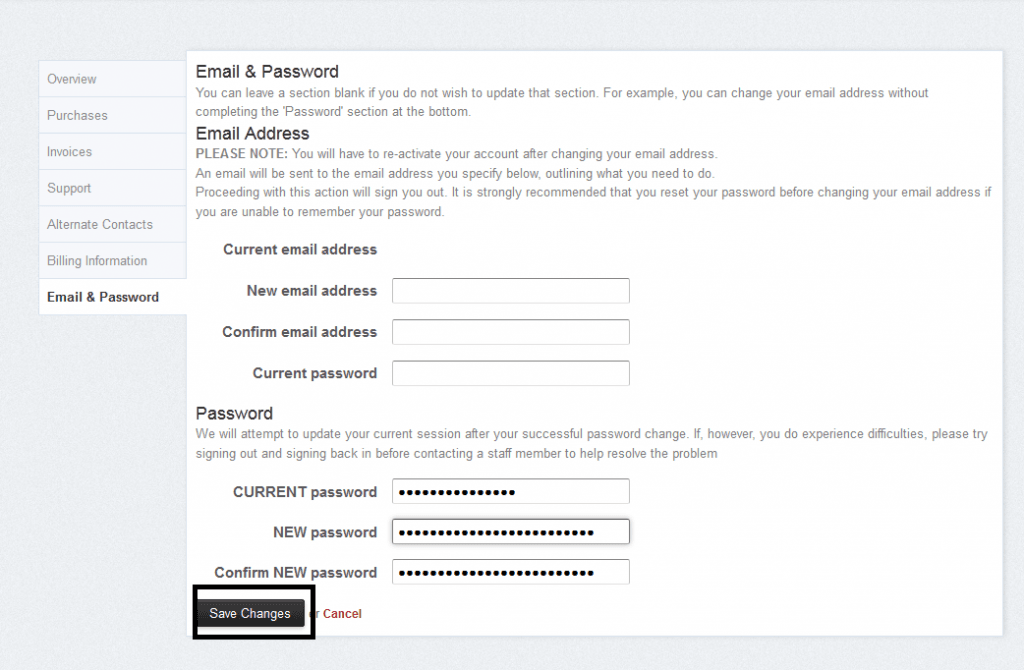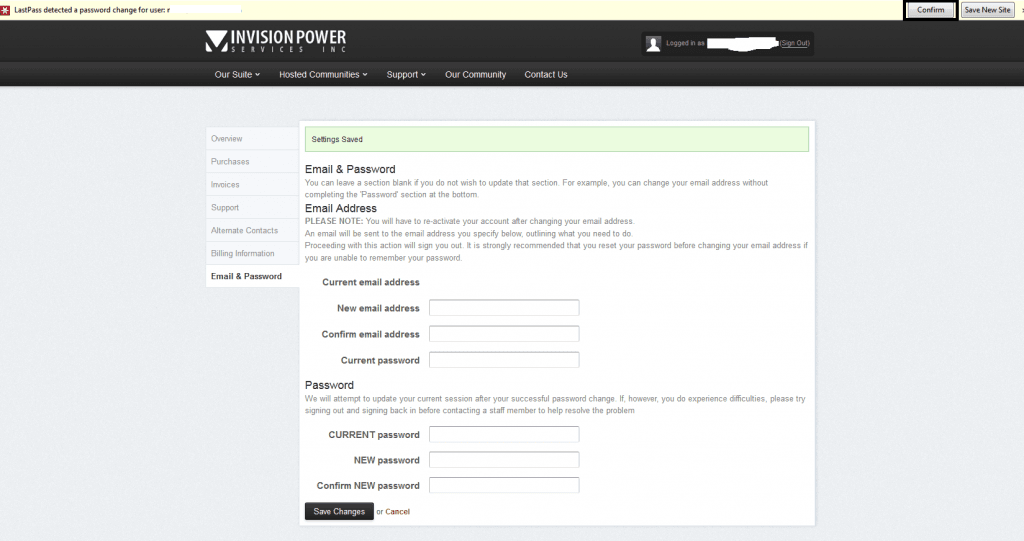 See Part 2: Securing your Lastpass Account with Yubikey (2 Factor authentication)

Category:Security